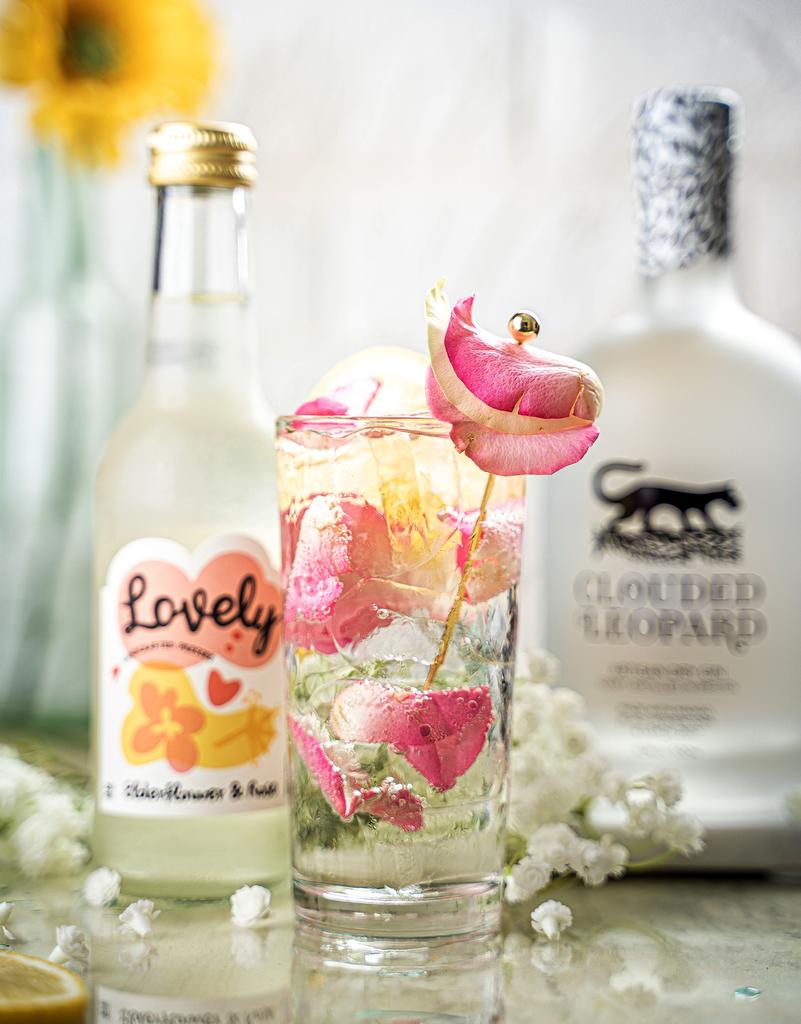 Elderflower & Rose special offer for February!
February is Valentine's month - and also the end of dry January, so we are offering a case of 24 bottles of our award winning Elderflower & Rose for £5 off! Click here to buy!
It makes a great partner to a craft gin too and we recommend mixing it with a gin from our friends at Clouded Leopard.. and at the same time support the clouded leopard, a beautiful and elusive animal in grave danger of extinction and rarely seen in the wild.