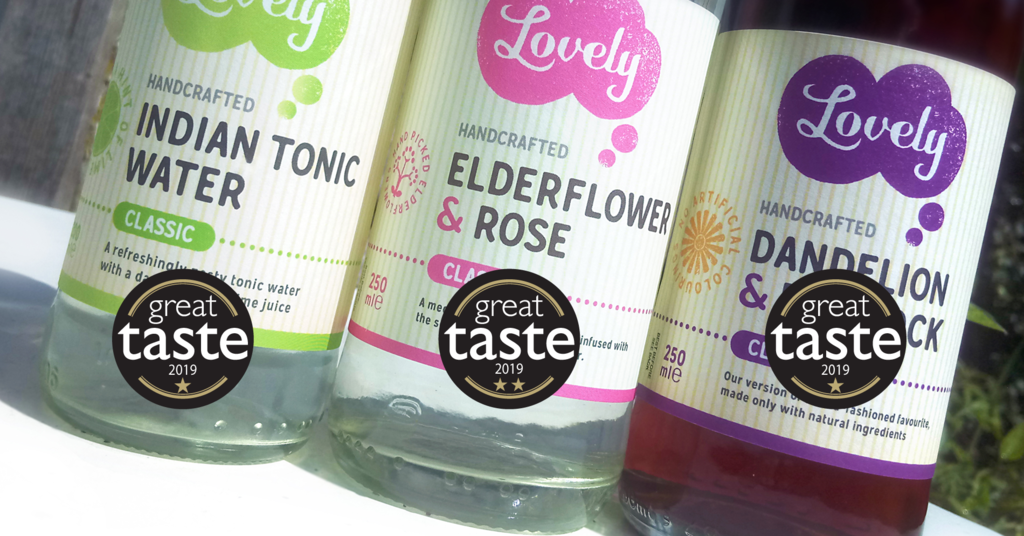 Lovely Drinks win 3 Great taste Awards!
We have won 3 Great taste Awards this year making our total 23 gold awards!
We have won every time we have entered!
This year our Indian Tonic Water, Elderflower & Rose and Dandelion & Burdock won, the Elderflower & Rose winning a double gold star!