Lovely Drinks travels (metaphorically) to the Scottish Highlands to find out more about the gin we love best!
In August we were delighted to be featured in Craft Gin Club's premium monthly gin box. Our Indian Tonic Water was paired with a special edition Coastal Gin from multi award-winning Scottish brand Rock Rose. Its dry, citrus notes made it a perfect match for our tonic with its hint of real lime.
Rock Rose owners Claire and Martin Murray produce their acclaimed range at their own distillery, Dunnet Bay. As we loved the gin so much we thought we'd find out more about Claire and Martin and what is inspired their Highland spirits.
Other than your combined skills (Martin is a chemical engineer and Claire is a tourism expert) what inspired you to set up the business?
Martin: The idea for making gin came along for a very personal reason. That reason is that gin is Claire's favourite drink, I love Claire, so I decided to make my wife's favourite drink!
We started working on the concept of the distillery 2011. Once our first copper pot still 'Elizabeth' was installed, we perfected the recipe for Rock Rose Gin and aimed to make about 10,000 bottles in our first year of operation. We made and sold 9,000 bottles in our first quarter of distilling and our first batch sold out by pre-orders within 48 hours of release in August 2014! Now our spirits and distributed and enjoyed all around the world.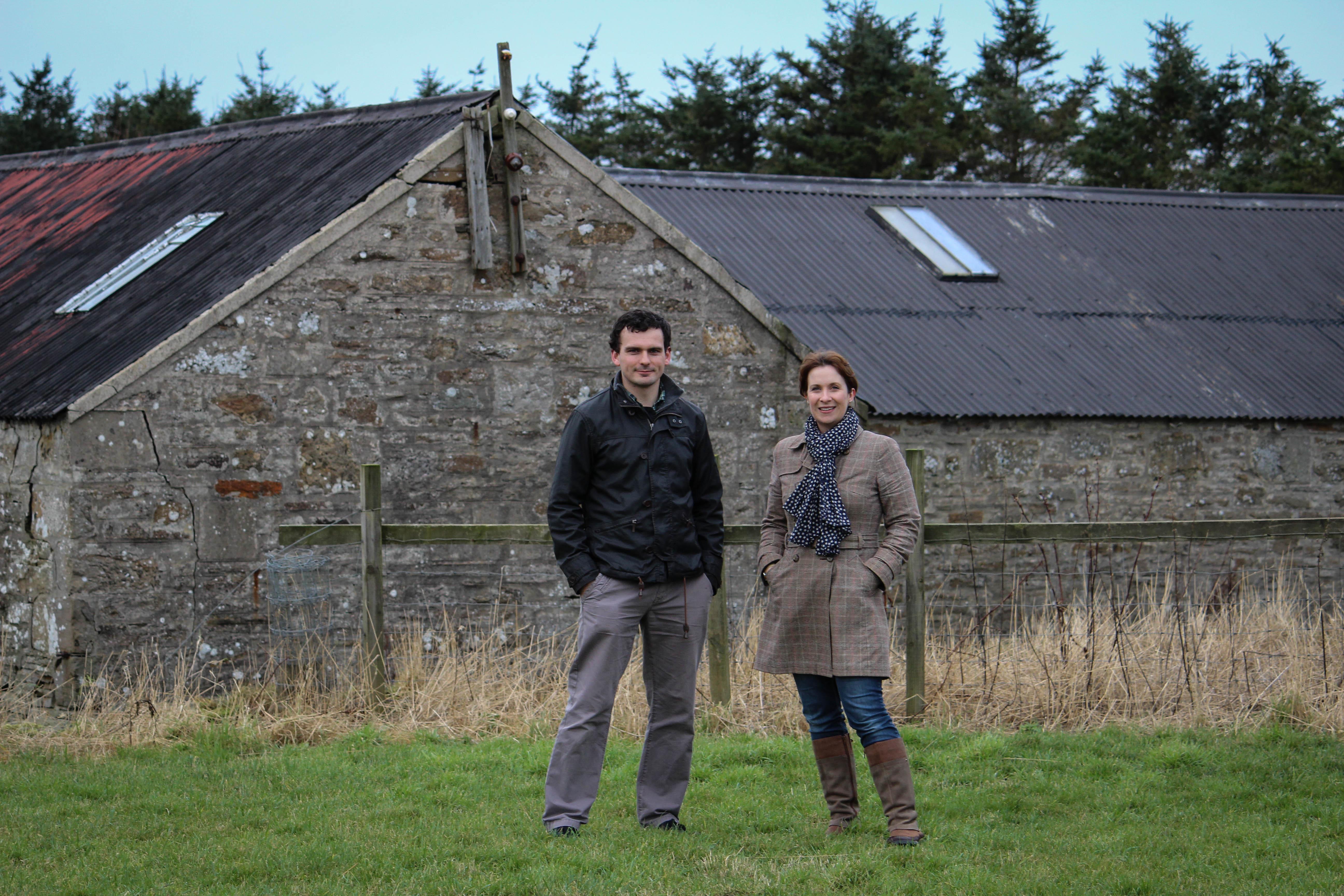 Wow, what a great start! You now employ fourteen people and won 2019 Scottish Gin Distillery of the Year at the Scottish Gin Awards, plus being awarded Great Taste Awards for Rock Rose Gin, Navy Strength Gin and Holy Grass Vodka. So what makes Rock Rose spirits so special?
Claire: Rock Rose Gin has a predominant juniper flavour and all the traditional ingredients you would expect to find in gin. However, what makes Rock Rose Gin so special is the carefully selected collection of local and traditional botanicals.
Rock Rose Gin is made with really interesting ingredients like rowan berries, which grow across the road from the distillery in Dunnet Forest and blaeberries which bring a really nice jam taste to the middle of the drink, then you've got lemon verbena and Bulgarian juniper that add a nice lemon sherbet finish to the gin.
Martin: These hero botanicals are blessed with the freshest air and purest Highland water. They are lovingly prepared before being hand-distilled to create a true taste of our rugged and beautiful Caithness coastline. These factors have helped us to create our perfect blend, a unique taste from the Highlands of Scotland. Our gins are true wonders of the Caithness wilderness!
We must come to visit, where you live looks stunning. Can you tell us a bit more about why it is such a great place to live (and make gin)?
Martin: Our distillery is located in the beautiful village of Dunnet in the county of Caithness in the far North of Scotland. Caithness is a land of big skies and boundless horizons, the lowlands beyond the Highlands famous for its gorgeous sandy beaches, big waves and rainbows.
Claire was born and brought up in Dunnet and we always planned to return to the area after studying and working away. We love living and working in Dunnet as it is a place that calms the soul but provides unlimited inspiration for our spirits in regards to the unique botanicals that grow in Caithness, the cultural and natural heritage of the county and the sheer beauty of the place where we live that we experience everyday but which we never take for granted.
We love that you are so connected to the spirit of the land. We noticed you also create seasonal gins. Can you tell us more about your Autumn and Winter ones?
Claire: Our Autumn Edition is bursting with blackberries, raspberries and blueberries. Vietnamese coriander and nasturtium flowers grown in the distillery's geodesic dome add a touch of spiciness to the gin, which means that our Autumn Edition is a warm gin bursting with berries and light spice.
The hero botanical in our Winter Edition is spruce tips, which add a delightful earthy and slightly citrusy note to the spirit. Our Winter Edition has been created with thoughts of bracing walks, roaring fires and dark nights in mind.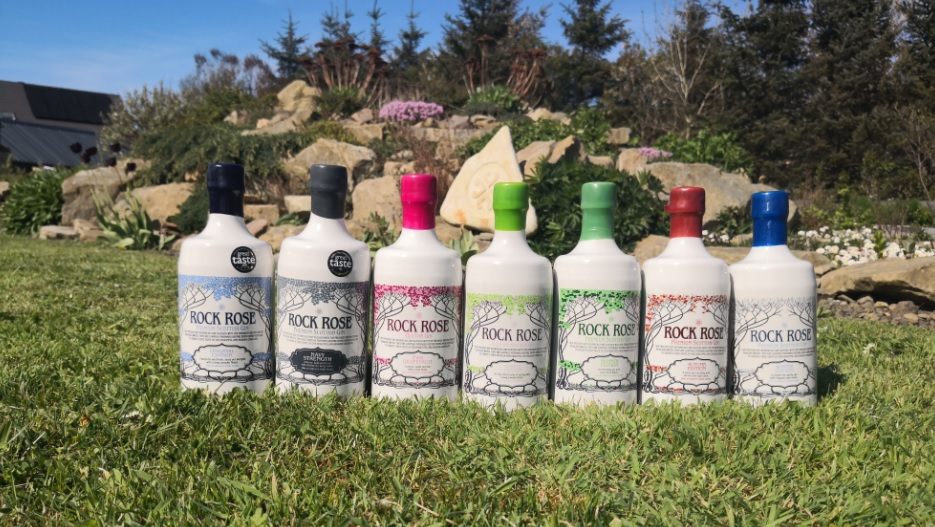 Hmm.. we must definitely try those! Finally...we loved our Indian Tonic when matched with your special edition gin for Craft Gin Club. What else would one of our drinks pair well with?
Claire: Lovely's Ginger Beer would also be fabulous with our Holy Grass Vodka, which is a celebration of local produce and ingredients, the spirit is infused with a carefully crafted vapour of Highland apples and apple juice, to complement the sweetness of the Holy Grass. The result is a delicate and fresh vodka with a creamy smooth finish.
Our Holy Grass Vodka makes a fantastic 'Dunnet Donkey' - our version of the 'Moscow Mule'!! To make the Dunnet Donkey pour Holy Grass Vodka over ice, add a sprig of mint and top with Lovely's Ginger Beer.
To buy Rose Rose's wonderful gins go to https://www.dunnetbaydistillers.co.uk/shop/
Photo credits: Rock Rose Gin