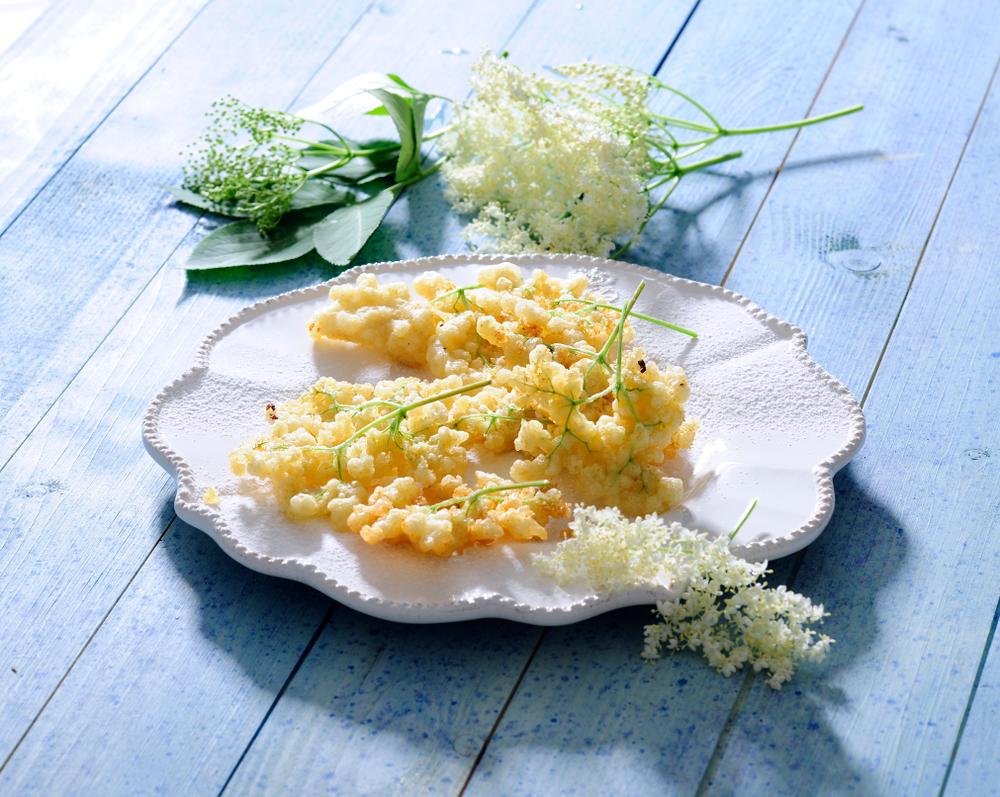 Have you been out elderflower picking yet? Elderflowers make make a very delicious and easy dessert!
We adapted this from a recipe by Observer Food write Nigel Slater. It uses less flour and sugar to make a very light batter.
---
Ingredients
50g of sifted plain flour
2 tablespoons of light vegetable oil
175ml of sparkling mineral water (or sparkling elderflower pressé if you have a sweet tooth!)
1 egg white (or egg replacement)
12-16 Elderflower heads
Light vegetable oil for frying
Icing sugar, sifted into a bowl
---
Put the sifted flour, two tablespoons of oil and the sparkling water into a bowl and beat.
Set aside for 30 minutes.
Take the elderflower heads, gently shake off any bugs and rinse. Shake them dry. Make sure you leave enough stem to hold them.
Just before frying the elderflowers, beat an egg white and fold it into the batter.
Put some oil into a pan – about 2 cm deep. When hot, take the elderflowers by the stem one by one, dip them into the batter and then lower them into the oil.
Fry until the batter is pale gold and crisp. Lift them out, leave them to rest on a cloth or kitchen paper. Then dip into the bowl of icing sugar, put onto plates and eat immediately!
For elderflower picking tips, check out our recent social media post.